Cheaper somewhere else?
Let us know!
02038 048161
info@beheizte-kleidung.de
Heated Motorcycle Glove Macna FOTON + Touchscreen
|
Information
Macna FOTON + Touch screen heated gloves
You have a motorcycle / scooter and good motorcycle gloves but during the cold days your fingers freeze so you can not operate the motorcycle / scooter properly? There, Macna introduces the new FOTON 2020 heated gloves. Never again run cold hands during the motor / scooter! 
Electric heating: 
The Macna FOTON 2020 heated glove has very strong and large heating panels. These heating panels made of carbon fiber run both along the fingers and at the palm of the hand. This allows you to operate the engine even under the coldest weather conditions. 
Waterproof & Breathable
The Macna heated gloves are equipped with Raintex membrane. This membrane ensures that the glove is waterproof but breathable. This prevents the gloves from getting moist on the inside.
Hand protection: 
The Macna heated glove protects you from falls and bumps. The outside of the Macna heated glove is made from real goatskin with soft EVA knuckle protection to protect your hands optimally. 
Which size should I choose? 
Below you will find the size of help for your hands. Spread your fingers as on the image and measure this outline.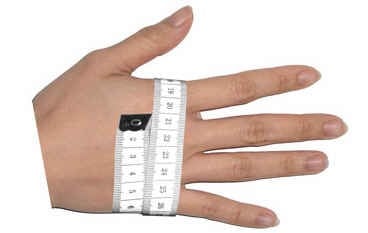 S   =  20-21 CM
M  = 21-22 CM
L   =  22-23 CM 
XL = 24-25 CM (most choosen)
XXL= 25-26 CM
3XL= 26-27 CM
4XL= 27-28 CM
Questions? Feel free to contact us: 
Tel.: 02038 048161 (09:00-20:00)
E-Mail: info@beheizte-kleidung.de
Other features: 
Touchscreen finger to operate your Smartphone. 
Electrically heated gloves by means of a portable battery
Waterproof and breathable thanks to the Raintex membrane with Sensigrip
Lined with Bemberg textile
EVA soft knuckle protection
30 degrees buckle; for more freedom of movement at the wrist
Screencleaner; with a simple movement you sweep the raindrops off the visor
Ergonomic thumb; the leather of thumb and forefinger consist of 1 whole for more wearing comfort